The concept of 'value' in healthcare – maximising the outcomes which matter to people at the lowest possible cost – is increasingly seen as a key lever for supporting the delivery of high quality sustainable healthcare. The challenge is how to do this in practice – both at an organisational and system level with the move to more integrated care for local populations.

The Institute supports the NHS to improve costing, turn data into powerful patient-level information, champion multi-disciplinary engagement, and ultimately drive value across patient pathways.

It is hard to argue against the theory of value-based healthcare – it needs to become the focus for clinicians and finance alike as they look to deliver high-quality sustainable healthcare services.

We support our members to implement the Costing Transformation Programme and deliver value-based healthcare through our four key themes:




NHS organisations can join the Institute as a member in order to access the training, resources and wider programme.

For more information on the benefits of membership please click here



@CostingForValue
Healthcare Costing for Value Institute
Don't miss the Value Masterclass, 27 February, London. email institite@hfma.org.uk now to book your place!!
pic.twitter.com/Erc1fB2q4F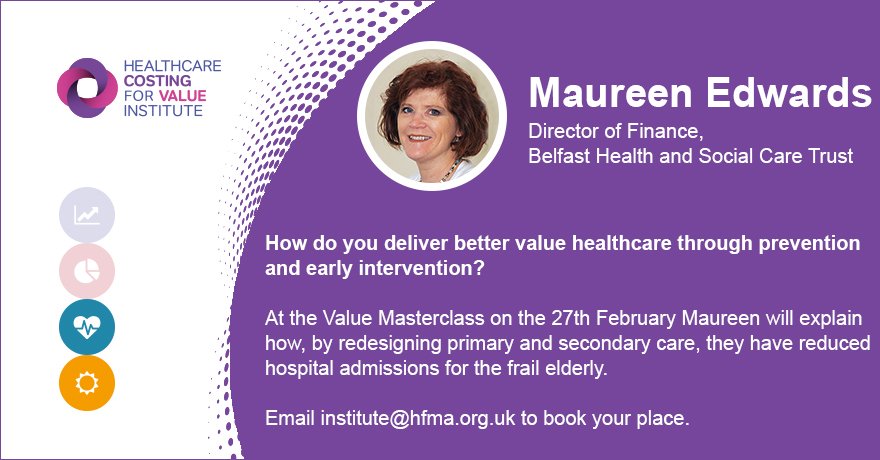 Healthcare Costing for Value Institute
Gregor Smith will be exploring how Scottish health boards are delivering value through joint clinical and patient d…
https://t.co/uBx06wH513
Healthcare Costing for Value Institute
Follow us @CostingForValue